<!–– Script from Salesforce Web to Lead generator to display Google reCAPTCHA ––> <!–– Custom script from web to ensure reCAPTCHA has been solved ––>
Looking for the ultimate ceramic coating?
When choosing a ceramic or coating for your vehicle, keep the following in mind.
Ceramic Pro is the world leader in the ceramic coating industry. Their patented coatings provide the most hydrophobic surface available as well as unmatched gloss and shine. The durability and warranty are second to none. For the absolute best protection, Ceramic Pro can be applied on top of our SunTek Paint Protection films to provide rock chip protection in addition to a superhydrophobic surface.
Protection from Rock Chips
Protection from Stains and Swirl Marks
Ceramic Pro is the world leader in protection, durability, and appearance
The superhydrophobic surface created by Ceramic Pro coatings is no match for hard water, bug stains, bird droppings, and daily dirt/grime.
The increased hardness of the coating provides protection against scratches, swirl marks, and marring to protect your paint from daily wear and tear.
Ceramic Pro's proprietary Si02 formula is patented around the world after 10 years of research and testing to provide unmatched protection for your vehicle.
Available with the Ceramic Pro Gold package, Ceramic Pro warranties the coating for the life of the vehicle.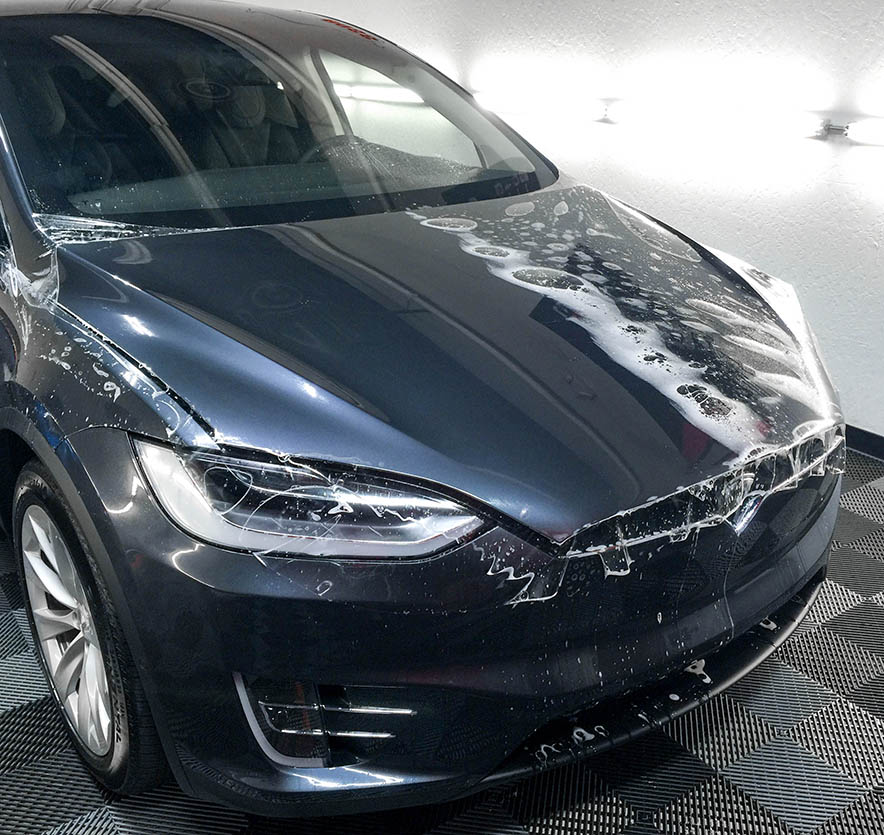 The right product for every surface
We offer specific Ceramic Pro products for virtually any surface that needs added protection, stain resistance, and easy cleaning. Unique ceramic coatings are available for paint, glass, leather, plastic, metal, marine, and more. We offer packages for every budget.
Bronze Package

2 year warranty

1 Layer of Top Coat on paint, plastics, and wheels

Silver Package

5 Year Warranty

1 layer of 9H on paint, plastics, and wheels. 1 layer of Top Coat. 1 layer of rain on windshield and front side windows.

Gold Package

Lifetime warranty

4-5 layers of 9H on paint. 1 layer of 9H on plastic and wheels. 1 layer of Top Coat. 1 layer of Rain on windshield and front side windows.
For windshield specific coatings, we prefer GlassParency.
GlassParency's patented hydrophobic glass coating is a one-time application that includes a 3-year warranty. It creates a slick barrier designed to repel water, snow, ice, dust, oil, and dirt while providing effortless cleaning. Some of the major benefits of GlassParency windshield coatings include enhanced optical clarity, better driver vision, and a reduction in day and night glare.
Servicing Gilbert and Metro Phoenix
Let's get started!
Submit your contact details and vehicle information and we'll get back to you within 24 hours with a custom quote..
<!–– Code from Salesforce Web to Lead generator ––>