<!–– Script from Salesforce Web to Lead generator to display Google reCAPTCHA ––> <!–– Custom script from web to ensure reCAPTCHA has been solved ––>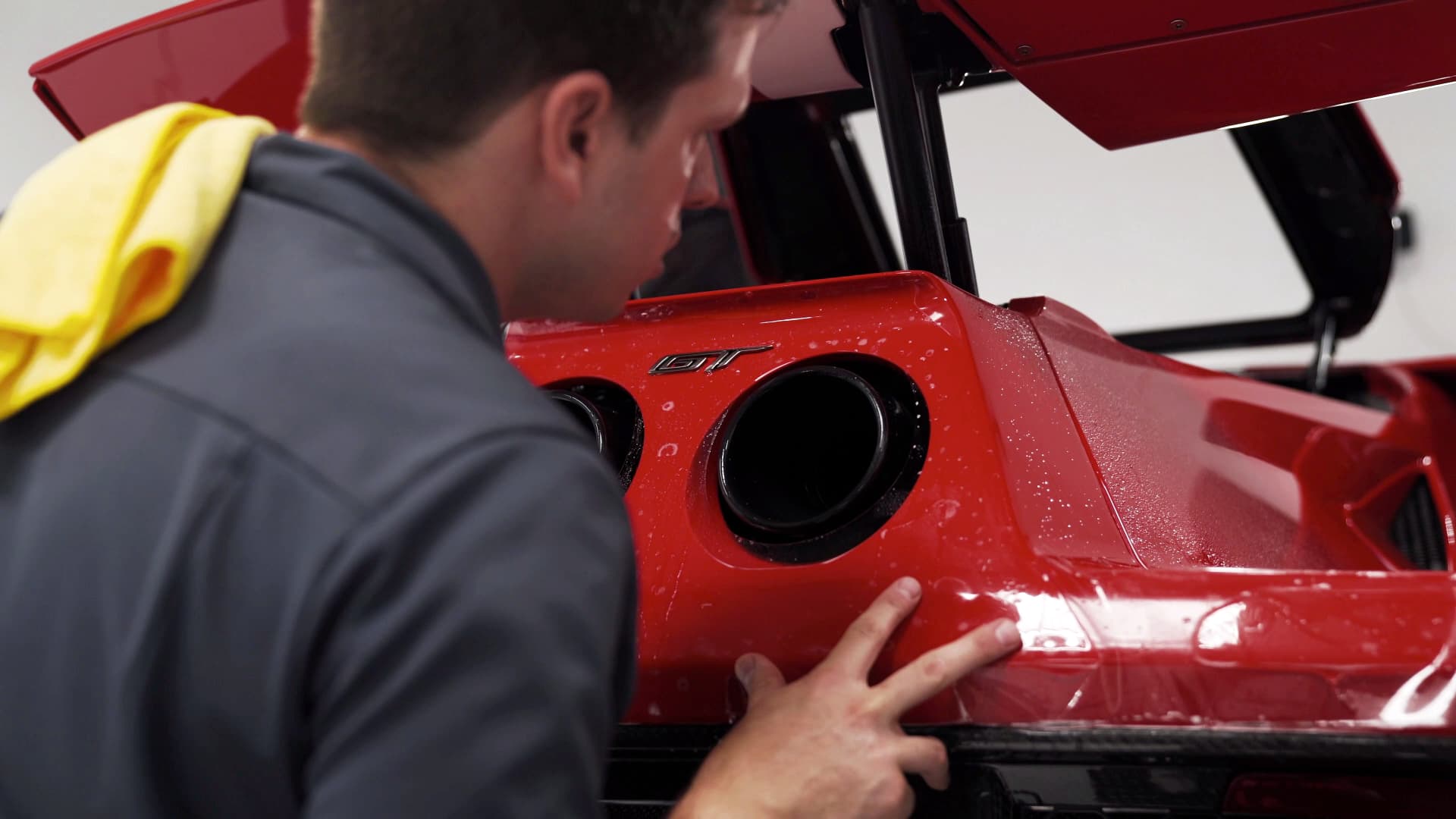 Arizona's #1
Welcome to OzBraz
Paint Protection Film Installers

The world's most
advanced films
We offer the latest hydrophobic paint protection films from the world's top manufacturers including SunTek, 3M, STEK, and more.

Laser precise
designs and coverage
We use only the industry's most comprehensive design software to virtually eliminate on-vehicle cutting and provide maximum protection.

The most
experienced installers
Our installers average over 10 years experience and were ranked as the top installers in the world in 2017 and 2018 (International Window Film Conference)
Paint protection film is THE BEST investment for your vehicle
Our invisible film protects your vehicles paint from rock chips, bird droppings, acid rain, water spots, and environmental contaminants.
The self healing properties of our film makes swirl marks and most scratches a thing of the past.
Unlike other forms of protection such as leather bras and bug guards, our film provides virtually invisible protection with maximum coverage.
Polyurethane films have been used for decades to protect everything from car paint to helicopter blades and are backed by a 10 year warranty.
Don't trust your vehicle to just anybody
Want to see samples of sub-par clear bra installations? Just look around. Most companies hire inexperienced technicians and use inferior films and free design software to save you a few bucks upfront. But time and time again, we're asked to fix the mistakes of others including discolored film, peeling edges (from substandard designs), and even knife marks in the paint!!! A clear bra is an investment that is supposed to keep your car looking great for years to come.
Invest in the best.
We'll help you choose the right film for your needs and your unique vehicle. Wether you're looking for the glossiest surface, the most rock chip protection, or the ultimate stain resistance, we've got you covered.

We offer 3 standard packages that provide increasing levels of protection to suit your needs. We even provide custom options to protect aftermarket parts and accessories.

Once you've chosen the perfect film and coverage for your vehicle, we'll schedule your appointment that and get you can get back to enjoying your newly protected vehicle as soon as possible.
The road is filled with hazards. Make sure you're protected.
Paint protection film provides a durable barrier between your vehicle's delicate paint and a full range of everyday threats such as rocks, tire chunks, bird droppings, pollen, iron, abrasive cleaning cloths, and more. We offer only the best protection from SunTek, 3M, STEK, and more, which we've personally tested and meet the standards we have for our own personal vehicles.
What sets us apart
Our passion is paint protection
Secrets of PPF
What to look for in a quality PPF installation
Thousands of satisfied clients
"Andrew and his team were so meticulous in their workmanship of our daily drivers that we asked him to replace the factory/dealer applied film from our Lamborghinis and Mercedes SLS which gave the paint an orange-peel look. When Andrew and his team finished, their quality of work took the appearance of the paint to a whole new level! We were so thrilled with his workmanship on the handful of cars we provided that we asked him to protector our new 2018 Ford GT supercar. They knocked it out of the park." - Muffy B.
2018 Ford GT Heritage
SunTek Full Body
"I've used Andrew and Kyle at OzBraz for clear bras on my last 3 vehicles and I have no reason to even try another company. Their work is literally flawless and they really treat their customers and their customer's cars great. Clean shop and very professional." - Jacob D.
2018 Tesla Model 3
SunTek Ultra Full Front
"Excellent customer service. Andrew is great and also all the staff that work there, have windows tinted, clear bra, chrome delete, powder coat wheels, excellent work I would recommend this shop. Thanks Andrew" - Maurice C.
2019 Tesla Model 3
Xpel Full Front / Window Tint / Chrome Delete / 9H Ceramic Coating
"They did a great job and all the employees are courteous, friendly and skilled at their job! We recommend OzBraz highly!" - Kerry B.
2019 Porsche 911 GT3 RS
Xpel Ultimate Plus Full Front
"First class business, with very approachable staff. Very clean and organized. The workmanship was top notch. Highly recommendable." - Mark K.
2018 Ford Mustang
SunTek Full Front
"This is place to go if you need paint protection film or ceramic coating! I went with the full front protection and the 9H ceramic coating. I have to say these guys did a absolute amazing job on my car. I'm a very happy customer. I definitely plan on coming back for all my future cars!" - John N.
2019 Lexus IS350
SunTek Full Front / 9H Ceramic Coating
Servicing Gilbert and Metro Phoenix
Let's get started!
Submit your contact details and vehicle information and we'll get back to you within 24 hours with a custom quote..
<!–– Code from Salesforce Web to Lead generator ––>